Hailing from the Big Easy is King Haley, an artist on the rise who truly embodies the emotions and energy of life in New Orleans. His lyrics provide the raw truth of what life on the East Side looks like through the eyes of a young Black man trying to make it in this world. Just as Kendrick Lamar shifted the nation's consciousness of Compton from a less Boyz In The Hood image to one of a beautiful concrete butterfly, so does King Haley with NOLA. His conviction and honesty are more than just a lyrical approach, his identity is just as humble and genuine.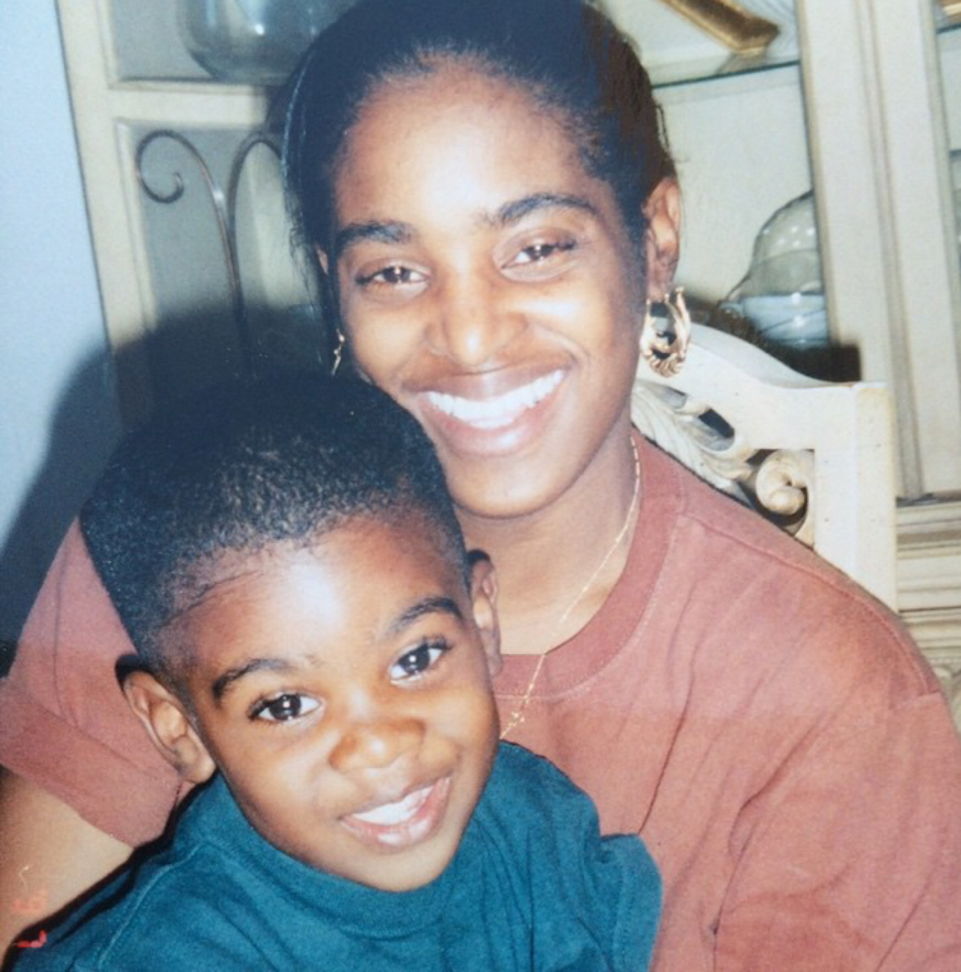 Let's begin with the name, how did you choose the name King Haley? And what does it mean to you? 
Haley is my mom's maiden name, so I wanted to put power back into the root of that name. King Haley was the best way I could think of doing that.
How does this translate to the music you create?
My music is heavily based on my life including my family, and the things we've experienced within it, so I feel like it's staying true to myself in a sense.
What first drew you to a path in music?
It had to be my dad, I kind of looked up to him my whole life and he put me on a ton of music from the start. I remember him riding me around in his car in the summers and we'd just listen to everything. Outkast was our favorite. My parents tell me they always figured I'd have a path in music because of the way I reacted to it so young.
How old were you when you first started making music?
I was about 13 or 14 years old when I recorded my first track, I can't remember the exact song but it had to be over some Dilla shit early on. That's kind of what I started out on.
What was the first album you ever bought/downloaded? How'd you come upon that?
The first two albums I bought on my own was [sic] Kanye West's Late Registration and Tha Carter II by Wayne. I remember it was during Katrina and those two albums kind of got me through that whole experience, shit was crazy. It changed my life.
Who remain your influences as you chart your path in this industry?
Andre 3000, Jay Z, Nas, Wayne. The list goes on, I can't even pin point it to a certain group or genre because I draw influence from so many different artist.
When taking pen to paper, tell me, what is your process? Where do you find inspiration?
My inspiration comes from whatever I'm going through at the time. My experiences and surroundings is [sic] probably the biggest inspiration I have. I can only speak on what I know and been through so that's the biggest driving factor.
I can't quite call you a new artist, but rather one on the rise… how would you describe your musical aesthetic?
I wouldn't say I have a particular aesthetic, it's mostly just New Orleans and the things I've experienced in my lifetime. I kind of just wrap that up into the music and paint the picture.

Describe what inspired your albums Pray. and Tirades?
Pray was an idea I came up with after I lost control of my car coming home from a party one night, it was like a wakeup call so I reflected a lot and started to question why I was here. So the idea was to have a conversation with God and kind of reflect on my life up until that point. Tirades was more of a conversation within myself out of anger and pain. Kind of like a rant of everything I felt in my life this past year. I've lost relationships, a friend of mine was killed and I needed a way to release everything I was feeling.

It's refreshing to find an artist who's lyrics aren't preoccupied with braggadocio, but rather painting a portrait on what the story behind the artist is… What feeds this passion we hear behind your verses?
I just want to be able to tell a story people relate to from understanding my traumas and experiences, it's more therapy than anything for me.
Is there a central message you'd like for your music to express?
I don't think I have one central message, I feel like my music changes when I do. Nothing sounds the same because I'm growing with myself first. My outlooks might change but I'm always staying true to myself so I guess that's the message. Be true to you.
Being from New Orleans, has the city shaped your musical style? If so, how?
Definitely, just being from the city you see and go through shit and you relate to past influences because the people down here really live that way. The culture is embedded in us in some way so the influence always jumps out.
With a myriad of past and present hitmakers coming out of NOLA (i.e Lil Wayne, Master P, Frank Ocean, Juvenile, Jay Electronica, etc), do you ever feel pressure to live up to your city's artistic reputation?
It's no pressure, everybody has a different story or style. I'm definitely influenced by a lot of the artists before me but I can only make my sound so it's no pressure for me to try recreate a feeling.
Speaking of, how has NOLA been in terms of supporting your growth as an artist?
It's definitely a growing scene and the support is getting a lot bigger, you see people connecting with each other to show support a whole lot more these days.
Who has been your biggest supporter during your rise?
My peers, the people who listen. It's not one group of people that show love and I'm appreciative of that.
Some artists join the industry simply to make a better life for themselves and their families, some use it as a spring board into other industries, some have plans to run a label… what does King Haley hope to achieve?
I can't say I'm looking to achieve anything outside of making good music and growing. I just want every step I take to be better than my last one.

Living or dead, who would your Top 5 be?
Jay Z. Nas. Andre. Wayne. Kendrick.
In a similar vein, if you could get into the studio with anyone, who would that be and why? Okay, which three artists?
I would say Andre, Wayne, and Kendrick just because I think they inspire the format I make music in.
Which producers?
Dilla. Pharrell. Flying Lotus.
What are you currently listening to?
Everything man. Sonder. Thug. Buddy. A lot. I'm on to something new everyday.
For those who are just now becoming familiar with your work, what would you want them to understand about you most?
I can't say it's one thing. I want you to be able to relate the rest follows in the music.
What can our audience look forward to from you next?
For now, more visuals, I'll be releasing singles throughout the year as well.
King Haley's albums Pray andTirades are currently available on Apple Music and Spotify. Connect with him via his social media channels @KingHaley (Instagram) and @KingHaleyWAV (Twitter). Be sure to check out the video for his most recent single "Warning Call" below.