Hip Hop Artists Motivating Us To Stay Healthy
In today's world, how important health is to all of us is no secret–specifically what we consume into our bodies. We're all looking to digest the best foods to look and feel our best. Eatting healthy is not something you can just decide to do for a couple days or a month, it's a lifestyle. We all have to make the committment for the sake of our mental and physical health.
Some of the Titans of Hip Hop are flexing their healthiest habits with the world and we here at Hip Hop For Good are listening. After a major health scare, Rick Ross talks about his healthy diet and how it's changed him for the better. "I eat pears and shit like that," says the biggest boss Rick Ross; and who doesn't like a good pear? They are highly nutritious, help you lose weight, and have anti-inflammatory properties (just google it). The rapper/producer/mogul has gone so far as to venture into the healthcare world, creating telehealth platform Jetdoc. This start-up with 1 million dollars in capital directly supports Georgia residents by connecting them to affordable providers.
You don't have to make major moves like Rick Ross to pionner your own health, you can start easily at home by excerising. These sorts of investments are one's that have the biggest impact, and bring about positive change in our world. You'd be surprised how your healthly lifestyle can influence others around you. Music heavyweight Method Man has been consistent in his pursuit of looking good, feeling good, and staying fit. His motto: "Training is committment and lifestyle". At 50 years strong, he's a monster in the gym, and has even given credit to his workout regime for solving his insomnia issue.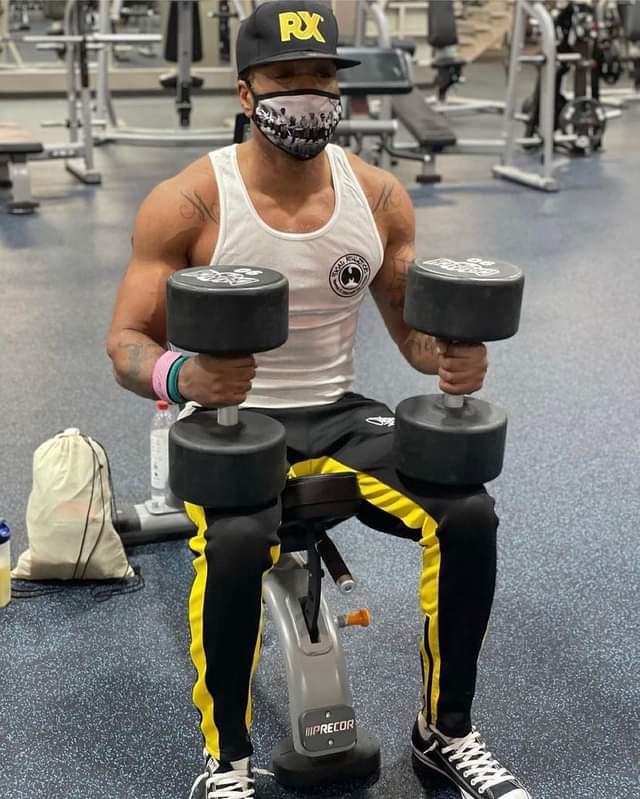 Method Man has been sharing his journey on Instagram @ticalathletics — inviting us all to go hard in the gym; teaching us techniques for successful bodybuilding. Are you down for the challege? Are you trying to level up? If you're feeling motivated to get like Method Man here's one of his favorite workout rountine:
Pushups
Do 25 to 30 reps. Aim for 5 sets.
Banded Curl
Stand on a resistance band, its ends held at your sides, your core tight. Curl up, squeezing your biceps; then lower. That's 1 rep; try 15 to 20. Do 5 sets.
Banded Shoulder Press
Stand on a resistance band, its ends held at your shoulders, your core tight. Tighten your shoulder blades and press the band overhead. Pause; then return to the start. That's 1 rep; try 15 to 20. Do 5 sets.
Lastly, who can forget the miraculous comeback Gucci Mane delivered. Over four years Sober, he has now developed healthier habits that took him from popping bottles to only drinking water in the club. Pass the H20 – now that's dedication for you! Having made a complete 180, he has the looks to prove it and proudly represents as a beacon for change.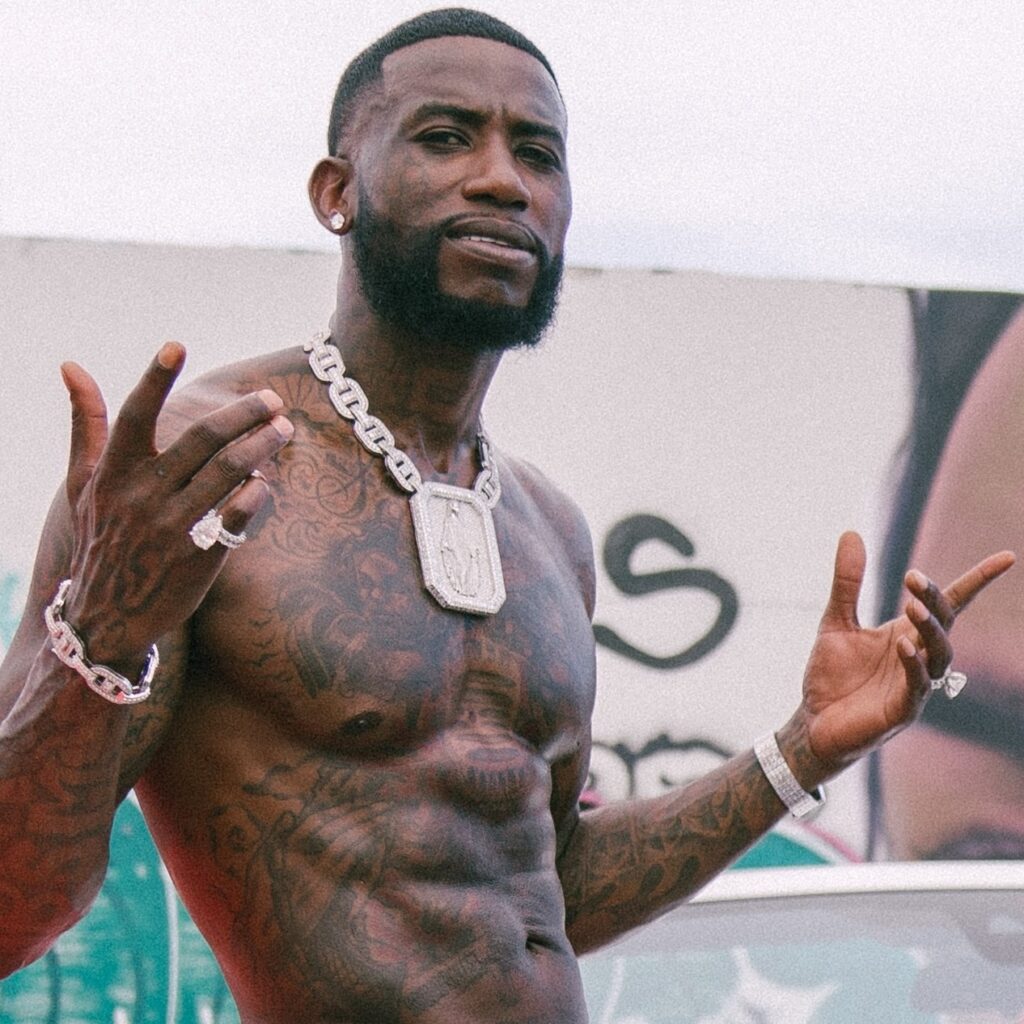 "For people who ain't in shape, people who ain't healthy, people who need some inspiration, listen: I was 290 pounds, now I'm 190 pounds. I lost 100 pounds. I'm 190 right now. I said I'm 190! So check this out: You can do it if I can do it. Use me for inspiration. 'Cause I'm seeing a lot ya'll and y'all look terrible."

Koko News
It's a fast paced lifestyle, and like anything it requires a balanced outlook on life – starting with health. Here at Hip Hop For Good we strive to push the conversation beyond music. When it comes healthy eatting options in our communities we are often left in the dust… "food deserts". Here are some artists who are creating their own health conscious businesses for us and embodying Hip Hop For Good:
Larry June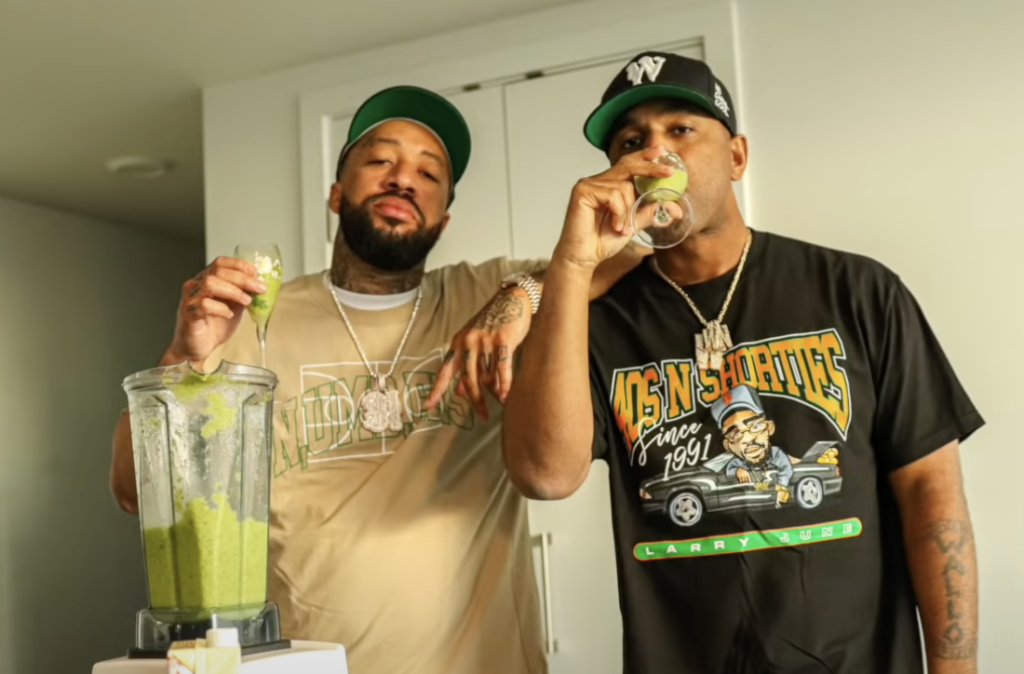 Honeybear Boba
801 22nd St, San Francisco, CA 94107
Styles P
Toriano Gordon