Keasha Beard is a hip-hop artist from Seattle, Washington, which is also home to hip-hop performers such as Macklemore and Sir Mix-A-Lot.
Who were your musical influences growing up? Who are your current musical influences? If they have changed, why?
That's a tough question to answer because I am a huge fan of music in general. I grew up listening to every genre of music, dating back to the 60s. If I had to comprise a list of childhood influences it would be Lauryn Hill, Nas, Common, Dr. Dre, Naughty by Nature, Missy Elliot, Usher, and Tupac for hip-hop. However, my roots are also tied to some Kenny Chesney, Earth Wind & Fire, Michael Jackson, New Edition, Bon Jovi, Journey, Aaliyah, many many others!!!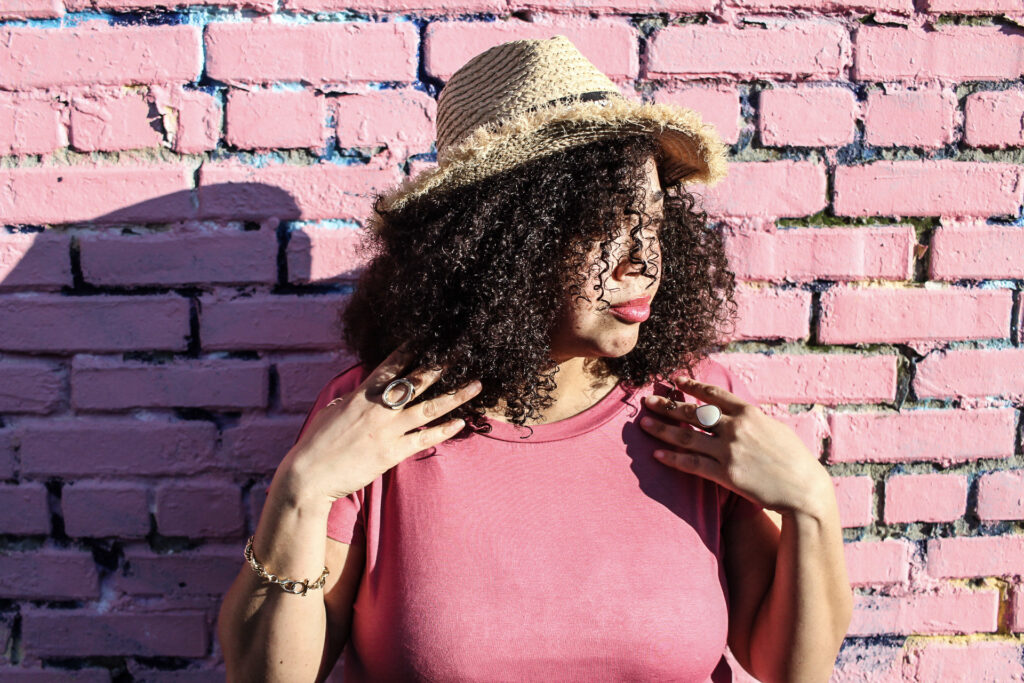 Currently, I mainly listen to music that honors God or uplifts people. I don't really care to listen to something that glorifies drugs or violence. There are a ton of artists (locally and globally) that I bump but to name a few: Nao, Rell Be Free, Nobigdyl, Jon Keith, Steven Malcolm, Derek Minor, Canon, Dice Gamble, Philip Johnson Jr., Aaron Cole, Travis Greene, Jonathan McReynolds, Bri Babineaux, and many more!
When did you start getting into music? What was that "a-ha" moment that made you want to do this for a living?
Honestly, this whole journey is God-given and God-driven. It started in 2016 after some major lifestyle changes. It wasn't one "ah-ha" moment, it was this huge journey of a million steps that finally led to my first mixtape "Memoirs of a Keasha." I can honestly say that it's been a deep inner desire to make music, but never thought I'd actually make music. Not in a million years!
It's like, the closer I get to the Lord, the more my gifts manifest. I finally see that I was created to make music. My voice can move mountains and my story can help others.
It says you have fans in Africa and France. What do they think of your music? Do you plan to tour in those countries someday?
Well, I can only repeat what has been said to me, but I've been told that my music is dope and relatable. I've been told that my music helps people cope and gives perspective. As far as traveling and touring, I recently received my passport in the mail so yes, I know I'll be traveling all over the world someday soon.
How does your faith shape your music?
Like I said, this is God given and God driven. Without my faith, there is no music. There is no growth. I'd still be that broken, alcoholic woman with no plan and no purpose. My faith drives me, shapes me, and encourages me which comes through in my music. Honestly, my faith is everything to me!
It also says on your Facebook page that you breathe optimism into the mic with your lyricism and witty delivery. What advice would you give to up and coming hip-hop artists?
I tell everyone the same thing. It starts with identity. If a person finds out who they are then it alleviates the possibilities of people dictating who they are. When we know who we are, we begin to discover our purpose in life. Once we know these 2 things, there is nothing in this world that can stop us from being successful.
It's not limited to musicians and/or performers. Every one of us has been given talent and gifting, just make sure you do it for love. Don't do it for money, power, or fame. That's whack.
What would you want your listeners to take away from your music?
Seek the Kingdom of God and His righteousness then all things will be added to your life. You will receive all the desires of your heart. I am walking, living proof of that!
You can check out Keasha Beard's most recent video: "Queenin" ft. Dice Gamble & B Angelique